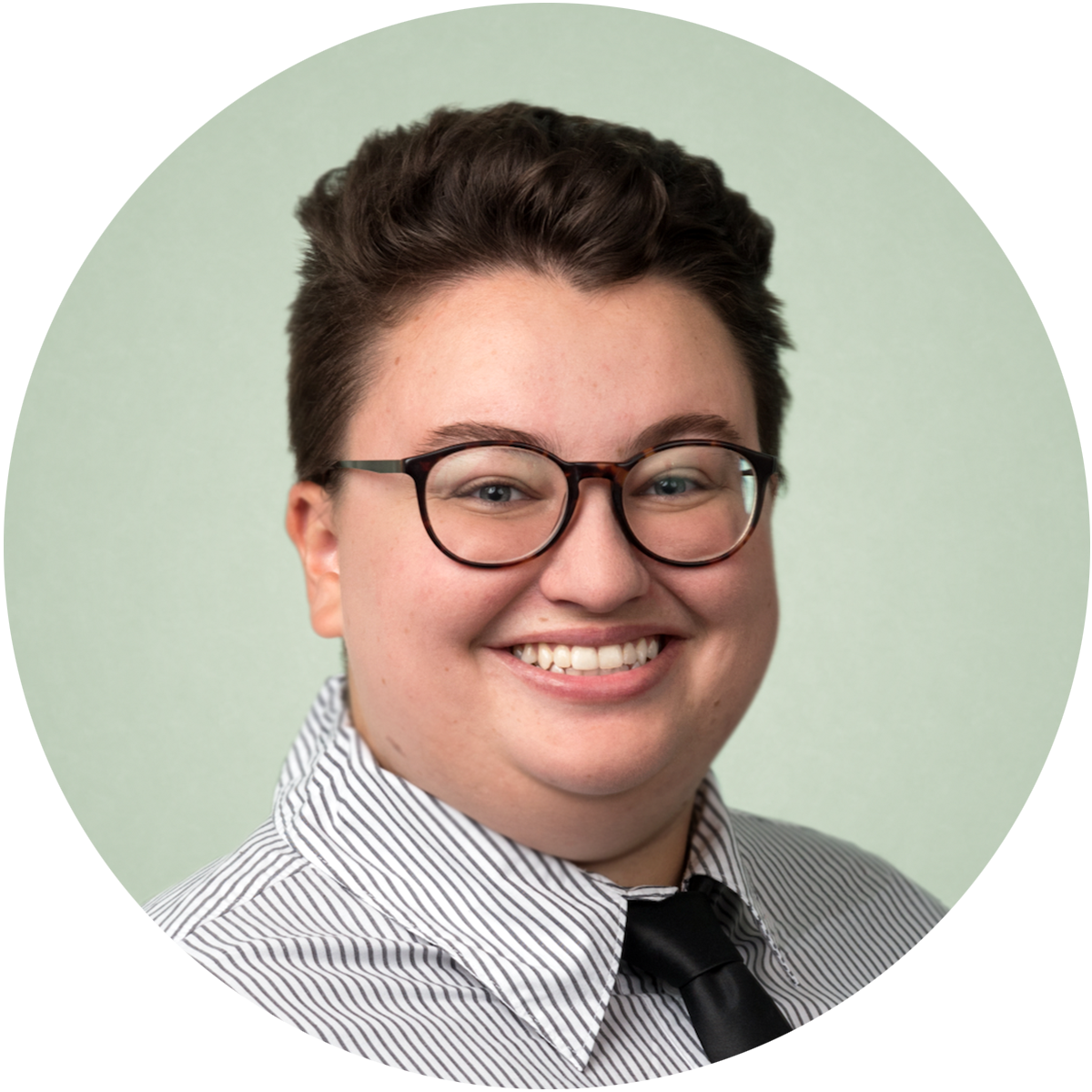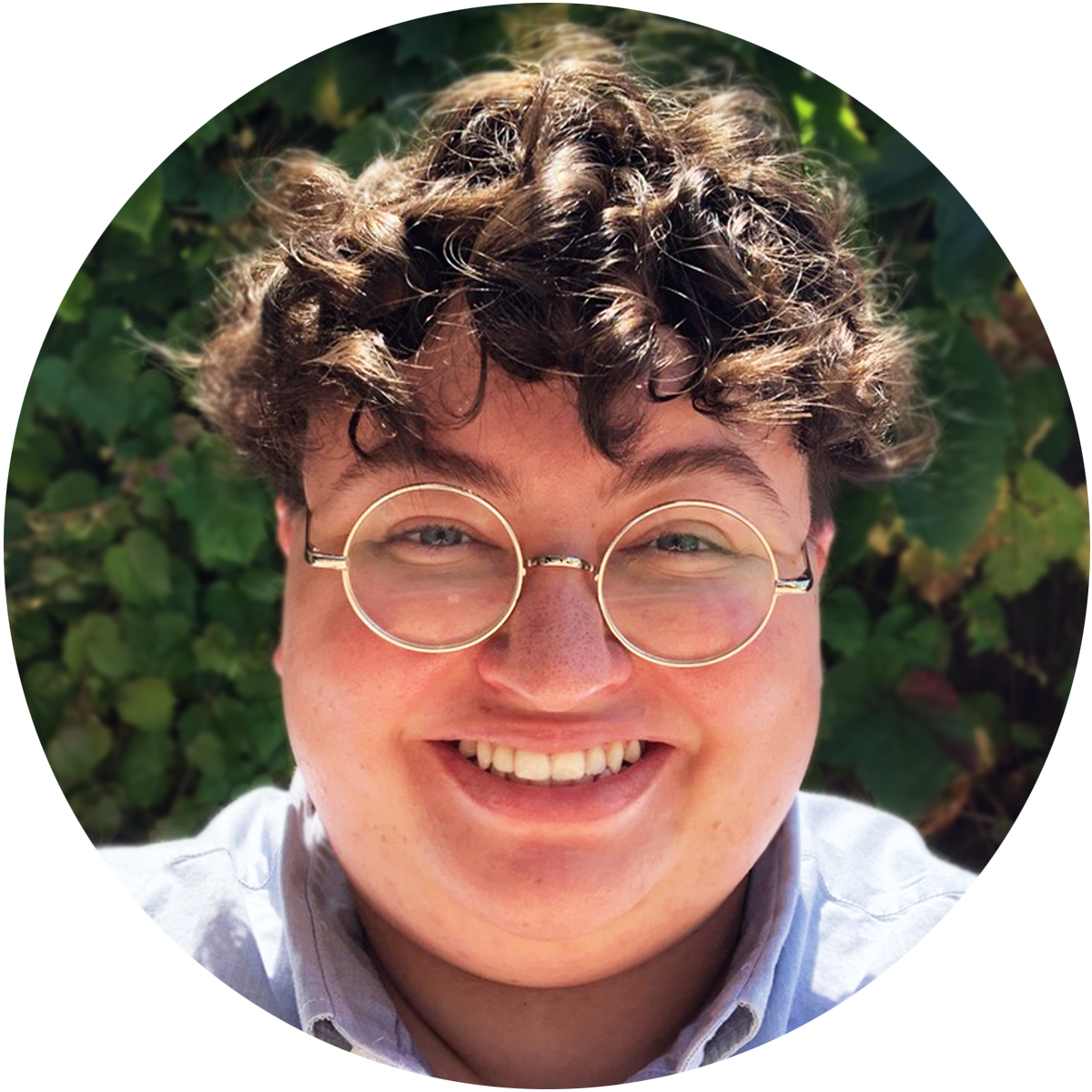 They/Them Pronouns | Name Pronunciation: m-AY k-UH | 中文名字: 柯梅 
Mei, who uses they/them pronouns, is a graduate of University of California San Diego with a Master of International Affairs. Their academic specialization is in the fields of security, diplomacy, and intelligence collection. Mei has worked with teams at Naval Information Warfare Systems Command (NAVWAR) Pacific, the Congressional Office of California's 52nd District, and the County of San Diego. They also have experience as a Diversity and Inclusion advocate, working to further education on queer and transgender issues in both companies and organizations. In the future, Mei aims
to build a bridge across the Pacific using diplomacy and communication.
Mei was assigned female at birth and spent most of their young adult life perceived as a woman. They started to live their authentic life as a transgender nonbinary person half way through their graduate degree, becoming the first openly nonbinary person to graduate from UC San Diego's Global Policy School. After six years of study and work in the intelligence analysis field, they realized that diverse individuals like themselves were vastly underrepresented in the traditional political science space. Their goal is to blend their expertise in diplomacy with their lived experience as an openly queer individual, bridging the divide between the LGBTQ+ community and public service. 
Download their professional photos
here.
UC San Diego, School of Global Policy and Strategy (GPS) // 

Master of International Affairs 
Specializations:

 Conflict Resolution and China/US Relations
Organizations:

Diversity Dialogues Leader, UC San Diego GSA Diversity Committee Representative, QuIRPS
Baylor University // 
Bachelor of Arts in International Studies 
Minors: 

Chinese Language and Business Administration
Organizations:

 Baylor Interdisciplinary Core (BIC) Honors Society
​​​​​​​
County of San Diego //

Housing Specialist
- Guides candidates through emergency COVID-19 housing rent relief program documentation
- Resolves diverse candidate concerns in difficult and high pressure environments
- Analyzes financial and private data to ensure candidate compliance with program initiatives
- Advocates for LGBTQ+ constituent needs in housing equality
County of San Diego, Registrar of Voters //

Mail Ballot Drop Off Monitor
October 2020 - November 2020
- Aided over 400 visitors a day, managing voting concerns and spreading accurate ballot information
- Guided visitors in ballot form completion and alternative options to mail in ballot drop off
- Resolved diverse constituent needs even in difficult or high-pressure environments
- Secured the safety of ballots and other official Registrar material
UC San Diego //

Teaching Assistant for Dr. Emilie Hafner-Burton
- Created a simulation war game based on space conflict for more than forty students
- Compiled detailed research on space policy for over sixty primary actors across twelve nations
- Researched and presented on the potential threats for the space domain in the future
- Coached and mentored fellow graduate students in effective presentation techniques
Congressman Scott Peters //

Congressional Intern
- Resolved constituent needs by phone, mail, and in person
- Scheduled appointments for Congressman Peters and associated staff
- Transcribed letters and policy positions for constituent outreach
- Compiled reports on critical policy updates used for briefing the Congressman
UC San Diego //

Graduate Student Researcher for Dr. Jesse Driscoll
- Compiled and checked citations for accuracy before assembling in extended bibliography
- Researched additional sources and data to add to final material
- Organized ideas into informative charts and tables for final publishing 
- Designed recreations of insignia worn by members of Ukrainian Rebel Battalions
Naval Information Warfare Systems Command (NAVWAR) Pacific//
 Intern
- Scanned daily news briefs
- Searched and catalogued conferences
- Observed technical workshops to better understand multiple approaches to solutions 
- Compiled research and data across multiple platforms
- Analyzed trends through excel data mining
- Posted HUB Site strategic insights and analysis
- Organized investigations into Environmental Scans
- Interpreted analysis into accessible briefs and presentations
- Presented completed briefs and intel to top leadership